October 2012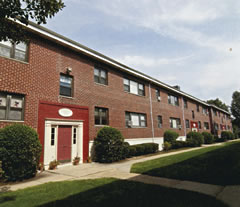 Flower View Gardens
Kaled's Flower View Gardens property expected to receive $185,000 NYSERDA grant


BUILDING:
Flower View Gardens, (27 buildings), 270 units, Floral Park, Queens
THE NEED:
$1.6 million for lighting repairs / replacements, replacing eight boilers, insulating walls, installing door sweeps, upgrading heating controls, blowing insulation into the walls of units, and insulating attic crawl spaces and hot water pipes.

AMOUNT RAISED AND LOAN DETAILS:
The property expects to get a $185,000 grant from the New York State Energy Research and Development Authority (NYSERDA). According to Greg Sherman, a vice president at Bright Power, which completed the paperwork for NYSERDA and performed the co-op's energy audit, the chance of getting the grant is excellent.

LENDER AND/OR MORTGAGE BROKER:
NYSERDA

BACKSTORY:
Elizabeth LaManna, president of this co-op, says that the board hopes to save a great deal on energy. Sherman predicts that the grant will be approved in October, and adds that the energy measures "will save the property $136,000 a year, which represents 29 percent of their current energy settings, lopping off a third, roughly, of their energy bill per year. We also do life-cycle savings. It's a simple payback of 11.8 years, and a total life-cycle savings of $521,000 over the estimated life of all the measures." The money will be paid out in two installments once the work is under way next year. Where will the co-op get the additional money needed to reach its goal of $1.6 million? According to Peter Lehr, director of management at Kaled Realty, the property's manager, with two years left on the mortgage, the co-op is thinking about refinancing at the current low rates and also passing a special assessment.

For more information:

Peter Lehr, Director of Management. (516) 876-4800.